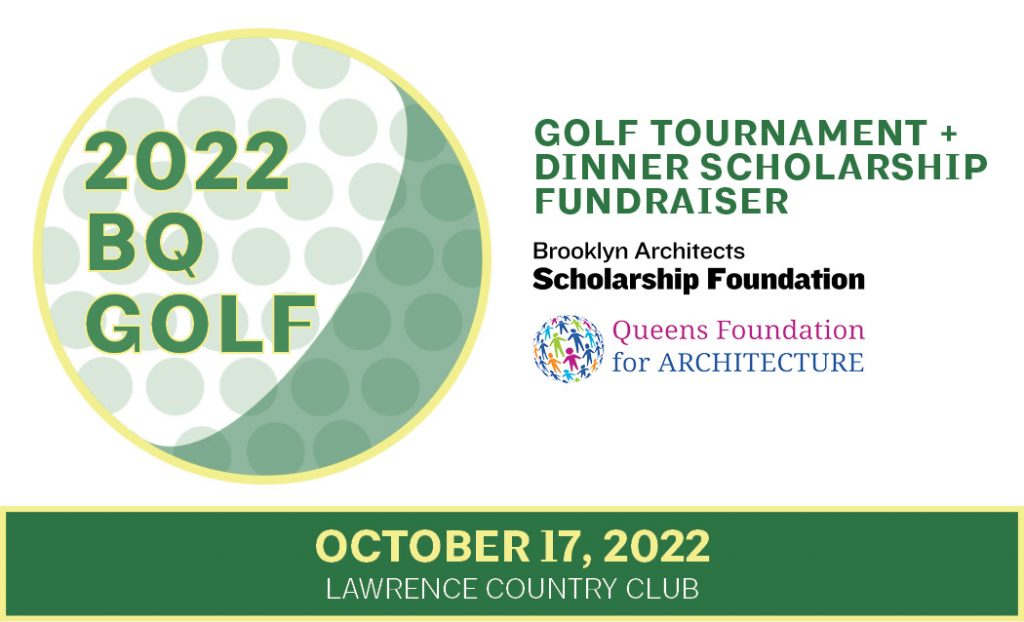 You are invited to the 2022 BQ Golf Tournament + Dinner Scholarship Fundraiser!
The Brooklyn Architects Scholarship Foundation (BASF) and the Queens Foundation for Architecture (QFA) are two distinct non-profit 501(c)3 organizations established to support students as they complete their accredited architecture programs in New York. The two foundations joined forces last year for a wildly successful fundraiser and have decided to make a greater impact on the field—together.
Monday, October 17, 2021 is an opportunity to take a day off from work, have fun on the golf course, and join colleagues for cocktails and dinner. BQ Golf is a great networking event that benefits crucial scholarship efforts to ensure that a diverse and dedicated pool of architectural students are supported on their paths to success. Scholarship award recipients will attend our dinner ceremony.
SIGN UP EARLY! Early Bird registration has begun and prices increase after September 4th. Various Sponsorship levels available.