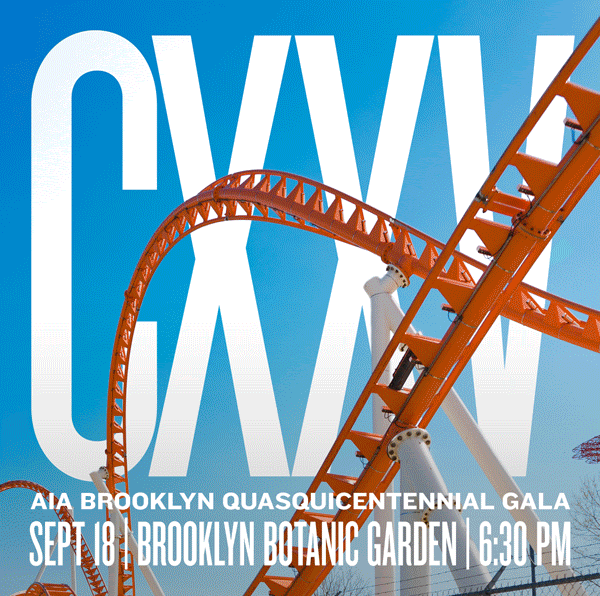 Dear AIA Brooklyn members and their families, friends, and supporters of the Chapter, this is a very special occasion, in a very special location—The Brooklyn Botanic Garden, in a very special borough—Brooklyn. We are here to celebrate one hundred and twenty-five years of the Brooklyn Chapter of the American Institute of Architects and to honor the past-Presidents of the Chapter. These architects were model leaders who upheld the ethical standards of the profession, mentored young architects, engaged in civic and community life, and provided an example to the profession and the public.
Architects serve both our clients and society at large. We can design beautiful, durable and functional buildings and places and, at the same time, are committed to making safe, accessible, healthy and sustainable buildings that make positive contributions to their environments. Brooklyn is filled with examples of architecture, parks, open spaces, and urban design, both old and new, that demonstrate the creativity, innovation and thoughtfulness that architects bring to a city. I would like to thank the Executive Committee of AIA Brooklyn for their tireless efforts to celebrate this Quasquicentennial with walking tours, lectures, and panel discussions over the past nine months, culminating in this spectacular event tonight. I look forward to sharing with you more programs planned for next year.
I want to thank our generous sponsors—Kamco, Zetlin & De Chiara, Euda Construction and Design, Briarwood Organization, and Chadwick Brokerage as well as our Allied Members and our Allied Professional Members who have helped make this evening possible. Some of these sponsors have been friends of AIA Brooklyn for many years and we very much appreciate their support.
Most sincerely,
Vincent S. Nativo
President, AIA Brooklyn